Today, global eCommerce shipping is growing at an accelerating rate, and if you are an eCommerce store owner, you should think about delivering your products abroad. Operating within the domestic market, you will lose huge amounts of sales.
So consider adding international shipping on your website to increase your base of potential customers. What to start from, and how to select a reliable shipping partner? In this article, you will find out how to expand in the international market and make your business successful.
Reasons to Start International Shipping
Before we turn to tips and tricks on entering the world of global shipping effectively, let's take a look at why you need such considerable changes in your delivery extent. You know that the main reason is growing your clientele and boosting profit but what are other benefits of international shipping for eCommerce?
Numbers speak louder than any explanation, so here's a bit of statistical data. According to the statistics, retailers offering international shipping grow 60 % faster. The average value of global online orders generated through direct traffic was about $121.
People still actively shop online, and retailers should satisfy their needs and demands by offering a variety of products and delivering them to every corner of the world. It is reported that online retail sales will reach $6.17 trillion by 2023, and the number of digital buyers will grow to over 2.14 billion.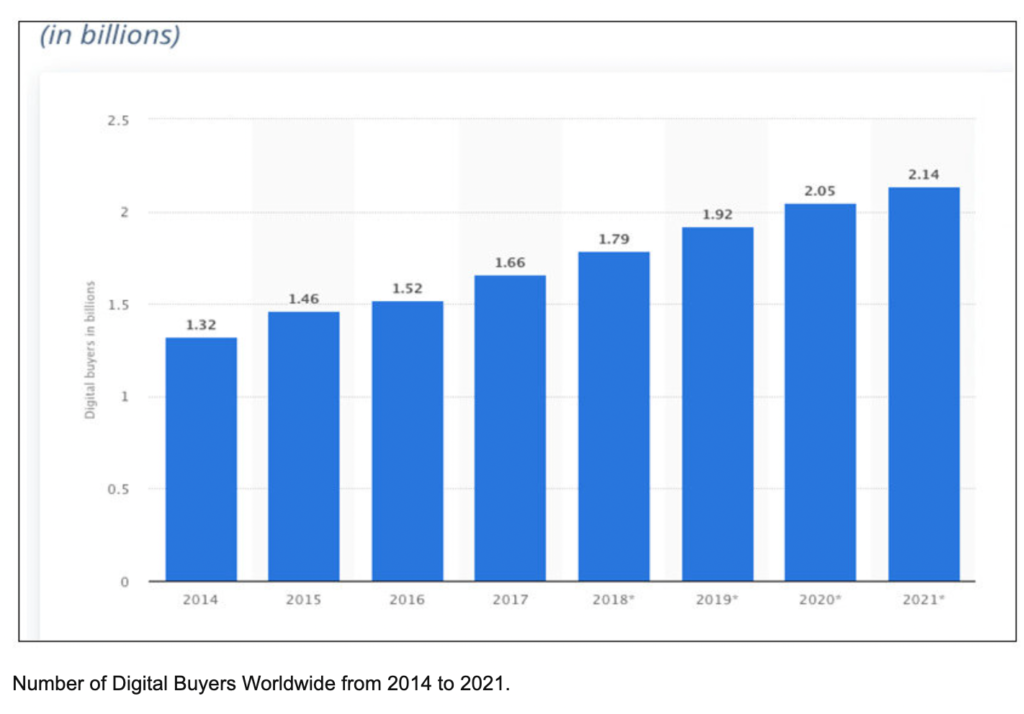 Access to Global Markets
When you start to participate in the international supply chain, your eCommerce company will ship products to different countries regardless of borders. It's one of the top e Commerce worldwide shipping advantages as expanding your business reach, you grow your revenues. Transitional retailers stick to local markets but delivering items globally, gives you more freedom to get into various markets and improve. It may be challenging to add international shipping services for small companies at first, but if you try, you will return your investment and get a considerable profit.
Massive Brand Exposure
The global reach and new markets make your brand more visible. As a result, your company looks more reputable and credible on a global scale. Your products and services will be popular in different regions, and people will talk about them and buy them more often. Target the market considering the needs and preferences of local customers. It's required to invest in marketing to achieve a greeted brand visibility, so be ready to allocate money to an effective promotion campaign.
Increased Sales
Whether you Start an Online Clothing Store or A Beauty Supply Store, eCommerce international shipping will boost your sales. Hundreds of opportunities will be opened to you, so be ready to enter the international market decently. Your task is to deliver high-quality products timely and provide top customer support services. You should understand that high sales depend on how you treat your customers and understand the unique characteristics of each market.
Currency Exchange
International trade is a great opportunity to benefit from currency exchange rates. You should learn to make a profit from the fluctuation of exchange rates. So try to convert weaker currencies against stronger ones. Your sales will grow if customers will see benefits in currency converting.
Minimized Returns
It may sound cynical, but customers will be less likely to return the product shipped from another world corner. They usually pay in advance, and it may be costly to return the items and wait until the new one is delivered. There are customs and border checks, taking some time, so returns are less frequent. You should also select a reliable shipping partner to avoid problems with imported product checks. And since eCommerce worldwide shipping is not so fast, clients try to learn the product characteristics carefully to ensure their purchase is worth it.
Expanded Product Range
The global market has different customers, and you should satisfy their different needs and demands. Retailers should regularly introduce new products and analyze what consumers in a specific region prefer. If some products do not sell well locally, it doesn't mean they will not be demanded internationally, and vice versa. So prepare to add new goods to your shop when entering the international eCommerce market.
Ability to Leverage Seasonal Products and Saturation
If you sell seasonal products, you know how challenging it may be to stand out in the domestic market. And the international market can help you keep your sales steady despite the time of the year and weather. You will also avoid product saturation as global markets allow companies to sell any products they want, and there will always be a demand for something new. But if there are too many variants of the same product, you will have to move further, upgrade, and innovate. You should be ready to overcome different challenges to achieve success, and we hope you will.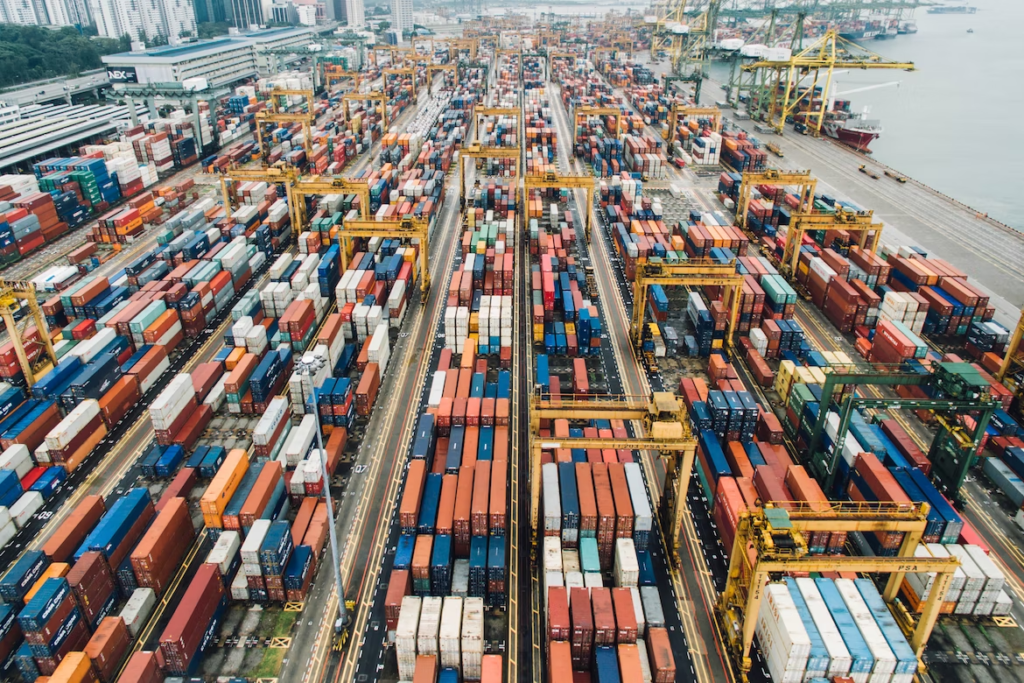 Disadvantages of International Shipping Services
Once we are done with the pros, it's time to explore some downsides of eCommerce international shipping. Analyze if the benefits outweigh the challenges before making such important decisions and investing huge sums into global delivery.
High Competition
When you decide to add international shipping for eCommerce, you should be ready to compete with local and international retailers. Everyone wants to attract more clients and be creative and innovative. Thus, keep pace with the latest online shopping and shipping trends. Local sellers have lower delivery prices, so you have to introduce some discounts and special offers to grow your sales. It'd be also beneficial to highlight the unique features of your product. Try to create a positive customer experience and get many positive reviews to compete with locals.
Increased Marketing Expenses
Entering the international eCommerce stage requires more marketing funds. If you want to impress customers and call them to action, invest in your marketing campaign. Not every brand, especially small companies, has the possibility to spend money on promotion. So if you don't have enough money for marketing, you may face the grim reality of low sales.
Difficulties with Handling Returns
It was mentioned in the article previously that the advantage of global eCommerce shipping is infrequent returns. But if they are, it's quite challenging to deal with returns. Your client will wait too long for the return, pay too much, or it may be you who has to be responsible for product delivery payment. Retailers need to find a cost-efficient strategy for returns management. The best solution is to develop a streamlined returns procedure and collaborate with a reliable shipping service provider with a clear returns policy.
Profound Market Research Needed
One of the biggest challenges of jumping into international trade waters is the research of the market. If you do not prepare well and don't know your customers, your sales will stagnate. High cart abandonment rates are caused by ignorance. Customers don't know what to expect from the retailer, and the retailer doesn't have any idea what customers expect from their brand. So to avoid that, try to inform clients in advance about delivery times, costs, and other fees.
Documentation Issues
eCommerce worldwide shipping isn't that fast and easy, and retailers should research all legal aspects of trading and delivering their goods abroad. There are a lot of rules and regulations to learn and paperwork to complete. Importing goods has many pitfalls in the form of various fees, taxes, global privacy rules, customs, duties, etc. They differ from country to country, so learn carefully all the necessary information to be prepared.
Need to Set Up Correct Payment Methods
If you introduce your products in the international market, make sure customers can pay for their purchase. You should add various payment methods to meet clients' needs. Shopify store owners may look at the steps of Integrating Various Payment Methods. Consider the method you choose is convenient both to your clients and to you in terms of platform compatibility, currency and time.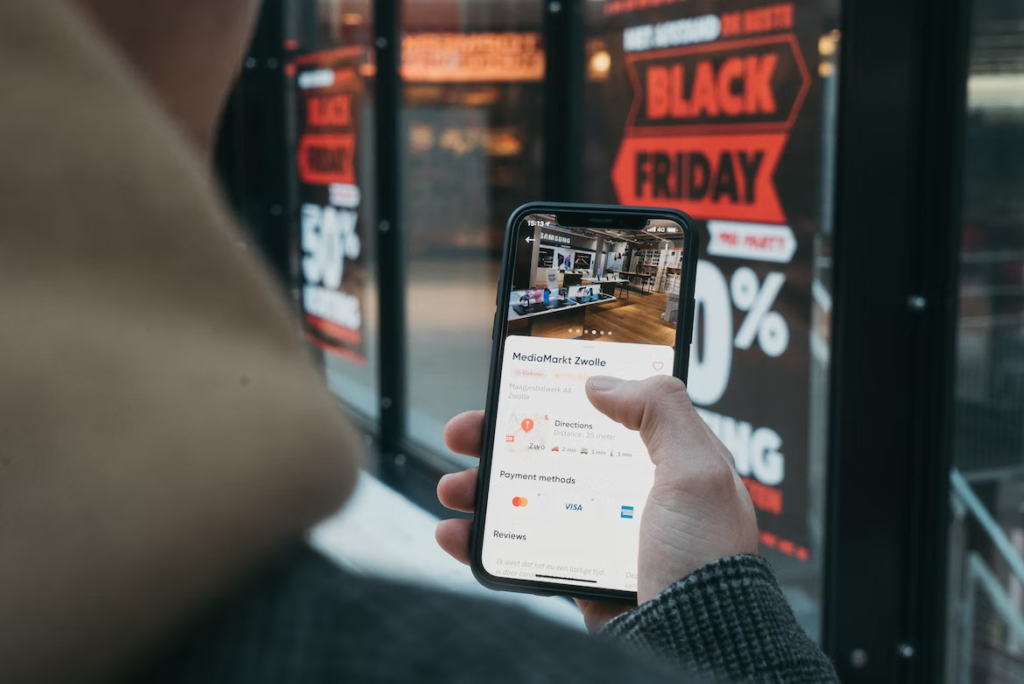 Global eCommerce Trends
Here are the top trends of global online shopping every retailer should be aware of to launch eCommerce international shipping successfully.
Mobile Shopping
It's crucial to develop a mobile-friendly website or application so that people view your products and buy them easily. M-commerce means shopping via a mobile device, and this tendency is getting more popular. Online sales are made mostly with the help of a phone, and smartphone retail commerce sales will surpass $400 billion by 2024.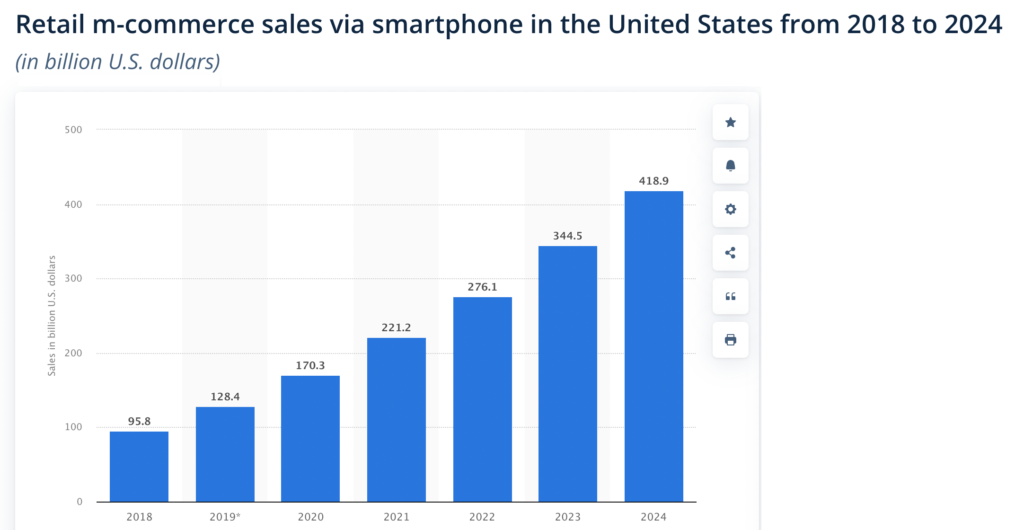 BNPL Trend
The buy now, pay later payment method means customers are willing to pay for the product after they see it. This trend improves customer experience and safeguards their costs. BNPL technology contributes to mutual trust as payment and delivery are transparent.
Language Localization
Today, people will be more likely to buy your product if you translate your website content into their native language. Customers will see all product descriptions, payment and shipping details, and think you are a reliable service provider. It boosts customer satisfaction rates and makes your sales grow.
Would you like to start shipping internationally?
Tips on Starting International eCommerce Shipping
Once you are familiar with eCommerce worldwide shipping pros & cons and trends, now we will learn how to deliver internationally successfully. Follow this guide and make profits.
Upgrade Your eCommerce Website
There are key aspects to improve when you are planning to open your website to international shipping. It should invite foreign shoppers to explore your product range and make a purchase decision. You should update three site areas, including transactions, language, and infrastructure. Let's focus on each of these aspects in detail.
When targeting new markets you, as a retailer, need to translate your site into local languages. The automatic translation may not be enough for a good understanding of different processes and specifics, so find a translator to make your platform user-friendly. Moreover, it's essential to provide customer support to your clients in their native languages. And finally, display prices in their local currencies.
Another vital element of preparing your website for global eCommerce shipping is offering your clients their preferred payment method. You should find out popular payment methods in the targeted market and add them to your platform. Protect online transactions so that you get money when exporting goods.
Improving infrastructure means making your site mobile-friendly, as customers in some countries use only this type of device. It's also a must to specify on your eCommerce platform the means and time of shipping. So research in advance what type of transportation is well-established in this or that area. You will protect your products and ensure a positive customer experience.
Learn Country's Rules & Regulations
Cross-border shipping requires an understanding of the basic rules and regulations of the destination country. Being familiar with the right laws reduces the chances of delayed shipment, penalties, and prohibitions. Some items cannot be imported in certain countries, so check them in advance to ensure smooth delivery.
Another key aspect is including VAT calculations and collections so that your customers see the final price with all possible taxes. Waybills, invoices, and other special case documents are necessary to prepare when starting shipping internationally.
You can find country-specific rules and regulations by reading rules on a country's government website or contacting the local customs office. Check what is eligible to import and what products are not considered "dangerous goods".
Choose the Right Shipping Partner
If you want to ensure safe and timely eCommerce international shipping, it's important to select a professional courier service. The first thing to do is find out your purchasers' needs and expectations so that a shipping service matches their demands. You should check the location, delivery time, time and price they want for the delivery.
Then explore if a shipping company delivers goods fast for a reasonable price. Learn how many items they can ship for a week. It's crucial to avoid shipping delays. With a good shipping partner, everything will run smoothly, and you will face any logistics challenges.
Your courier service should offer detailed tracking of your parcels. It will make your eCommerce worldwide shipping more transparent and customer-friendly. In addition to tracking, the shipping partner you choose has to pack items properly. They should know key package guidelines and deliver products damage-free.
And finally, retailers should always pay attention to the experience and reliability of a shipping company. It impacts your reputation and customer experiences, so collaborate with established services.
Consider All Fees
The most important part of any international shipping strategy is fee transparency. Your clients should know the exact delivery cost and not get surprised by any unexpected charges. Extra delivery fees increase cart abandonment rate, so state a clear shipping policy. You can communicate shipping costs on the homepage, product page, or policy page.
In order to determine the correct cost of international delivery, consider key factors like packaging and shipping costs itself. You should determine your pricing structure: free shipping, carrier rate shipping, and flat rate shipping. In addition to package costs, include a handling charge in the delivery price. It depends on the time and complexity of your packaging service.
Include all duties and taxes in your shipping price. They are linked with a percentage a destination country sets. The value of the items, their manufacturing country, type of materials, etc.
Tailor Your Shipping Strategy
There's no "one-size-fits-all" shipping approach when you enter the international marketplace. Now you should tailor your marketing and sales strategies to the needs of local customers. Some products may be quite popular in certain areas, for example, when they are exotic and affordable. Besides, countries have their shopping holidays, like Black Friday, Christmas, Valentine's Day, Easter Singles' Day, and more. So keep all these things in mind when planning your inventory.
Build an International Client Base
It may not be easy to connect with many international customers at first. You should prepare all processes to offer smooth international shipping for eCommerce. When you see that everything is in place and works well, it's time to make yourself visible in the international market.
Firstly, announce to your international customers you are ready to ship your products to their country. These may be social media platforms, your website, newsletters, etc let people know you are ready to serve them.
In order to appeal to your potential customers effectively, consider using the right language when advertising your products. You should know local culture and marketing trends to attract people. So you may even resort to assistance from professional, local marketers or do your research.
You can build a solid global client base if they trust you and clearly understand all your policies, like Privacy Policy, Return Policy, and Terms and Conditions. They should be available in their local languages and not violate their rights.
Final Thoughts
There are many things to consider when launching global eCommerce shipping. You should develop a solid shipping strategy and research a lot. Enticing the global online shopping market has its benefits and drawbacks, but if you set the goal and work hard, you will achieve good results and grow your business.
If you want to find out more about eCommerce development and optimization, our experts are always ready to help you with any issue. We will assist you to create a custom mobile app and design a good website for your eCommerce store and enter the international shopping industry confidently.
Do you need assistance with international shipping?